Peter Havholm May 27th, 2008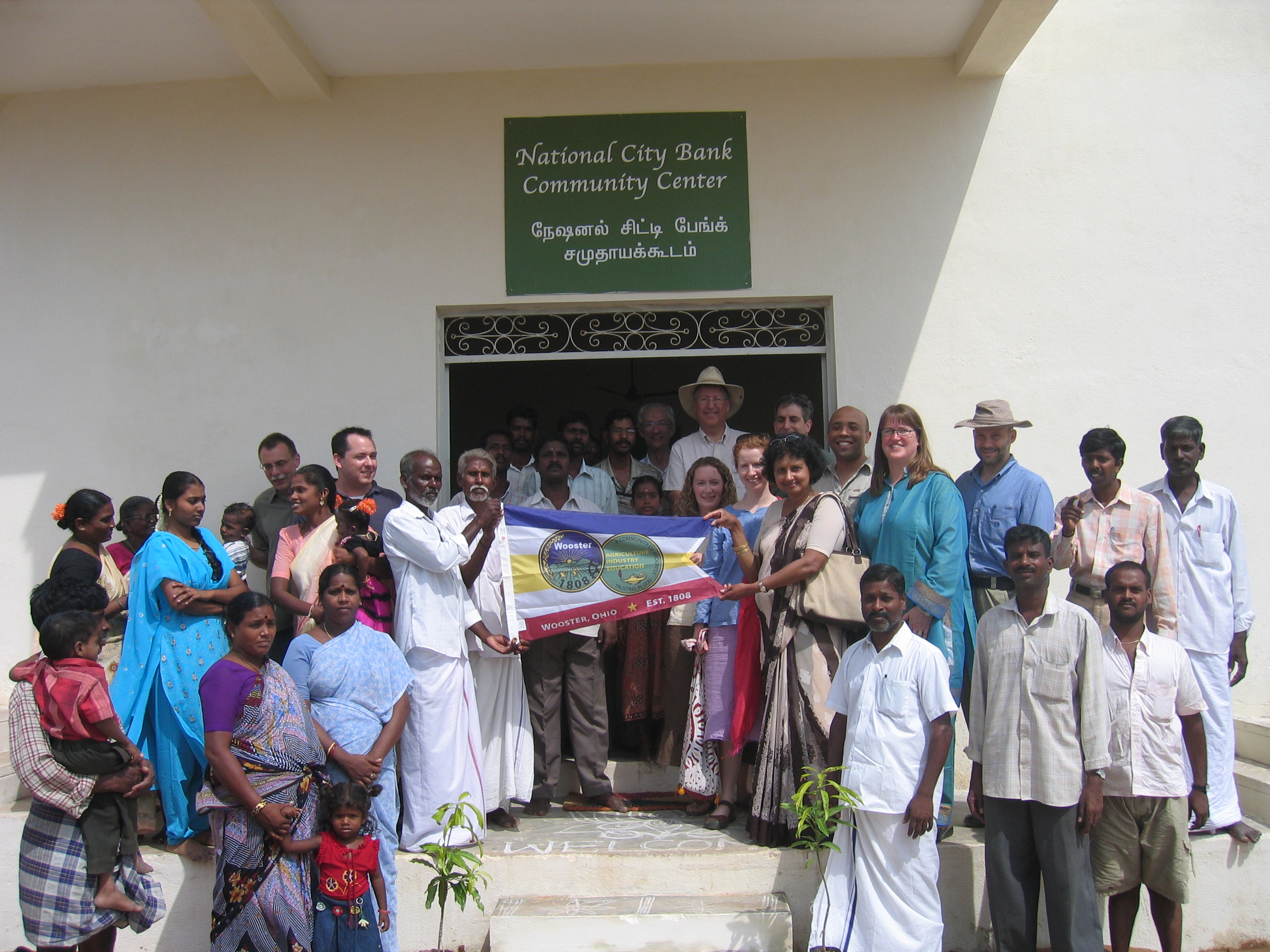 When we visited Wooster Nagar, a village built with major support from the people of Wooster, the villagers welcomed us with music, drawings on the pavement, and great warmth. They were grateful, they said, for Wooster's help in making new homes for them after the tsunami wiped out their old ones. The clip below shows how the new homes for 26 families are laid out along Noble Street.
You'll have to be patient on this clip the first time you click. It's long, but it's worth it.